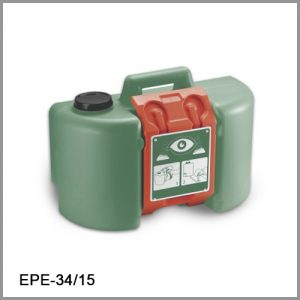 Self-contained emergency gravity feed eyewash hold water fluid in the tank where no plumbing required.
After each use, tank can be refilled.
Gravity feed units are use, are use where plumbed water supply is unavailable
In upright position, tray securely shut off water flow and keeps nozzle free of airborne contaminations.
Wide rear opening allows easy filling, inspection and cleaning.
The eyewash is activated by simply pulling the retractable tray.
Polyethylene tank store 34 liters of water with estimate flow rate 1.75 liter per minutes
Mounted on bracket supplied that easily bolts to wall.
---
Quick Inquiry