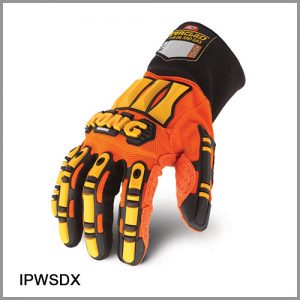 Use for Oil & Gas Drilling, Extraction & Refining, Fracking, Tool Pushing, Mining, Demolition, Heavy Construction, Rigging
Back of Hand Protection
– Impact absorbing 3-D Thermoplastic Rubber Ribs.B160
– 4 heavy duty rubber ribs are designed to absorb and dissipate impacts to the back of the hand.
Knuckle Protection
– Foam rubber padding placed between fabric layers provides added protection and flexibility.
– An additional band of Thermoplastic Rubber for protection against more severe impacts.

Finger and Thumb Protection
– One of the most unique features of this glove is the 3-D Thermoplastic Finger Ribs.
– These impact absorbing ribs provide extra protection while at the same time offer flexibility because of their unique flexible joint construction.
---
Quick Inquiry