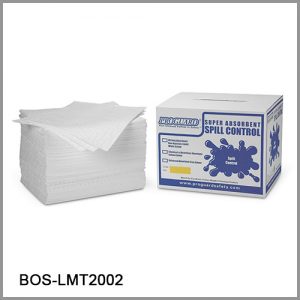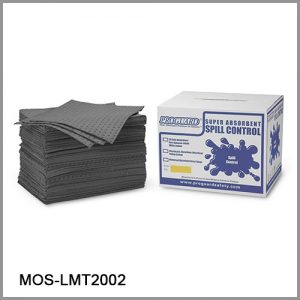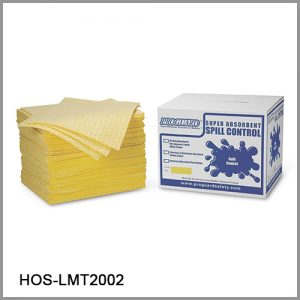 Made from meltblown polypropylene fine fibers.
OIL Only :
For use with oil or petroleum base fluid containment only.
Clearing up oil spill in ocean, river, shipping terminal, crude storage, workshop & etc.
For acids and non-aggressive spills like oil, coolant, water & solvent on open space surface.
Used to cover and scatter or pave onto the spill oil or chemical on floor.
For aggressive & non-aggressive chemical such as acids and caustic liquids.
Ideal for laboratory spills and transportation hazardous material spill response.
| | | | | | | |
| --- | --- | --- | --- | --- | --- | --- |
| Type | Model | Size | Thickness | Quantity | Absorbency | Type |
| Oil | BOS-LMT2002 | 41cmx51cm | 3mm | 200pcs/carton | >145liter/carton | Single Weight |
| Oil | BOS-LMT4002 | 41cmx51cm | 8mm | 100pcs/carton | >145liter/carton | Double Weight |
| Universal | MOS-LMT2002 | 41cmx51cm | 3mm | 200pcs/carton | >145liter/carton | Single Weight |
| Universal | MOS-LMT4002 | 41cmx51cm | 8mm | 100pcs/carton | >145liter/carton | Double Weight |
| Chemical | HOS-LMT2002 | 41cmx51cm | 3mm | 200pcs/carton | >145liter/carton | Single Weight |
| Chemical | HOS-LMT4002 | 41cmx51cm | 8mm | 100pcs/carton | >145liter/carton | Double Weight |
---
Quick Inquiry